The CeraVe story began in 2005 after experts noticed that many skin conditions such as acne, eczema, psoriasis and dry skin all had one thing in common: a compromised skin barrier.
Developed with dermatologists
, CeraVe offers a complete line of skincare products that contain
three essential ceramides
enhanced with a revolutionary delivery system to help restore the skin's natural protective barrier.
Science That Goes Skin Deep
The formulation of skin-identical ceramides with MultiVesicular Emulsion Technology (MVE) was the birth of CeraVe. We have the only line of skincare products with a unique blend of three essential ceramides, plus patented MVE technology that gradually releases our ceramide-enriched formula over an extended period of time. MVE is like a sphere with a series of layers that slowly dissolves, releasing the ingredients into your skin. The product continues to work after it is applied, hydrating your skin all day in just one use. This system—along with our unique combination of skin-identical ceramides—helps replenish your skin's existing ceramides, relieves dry skin by reducing moisture loss, increases hydration and helps restore the skin barrier.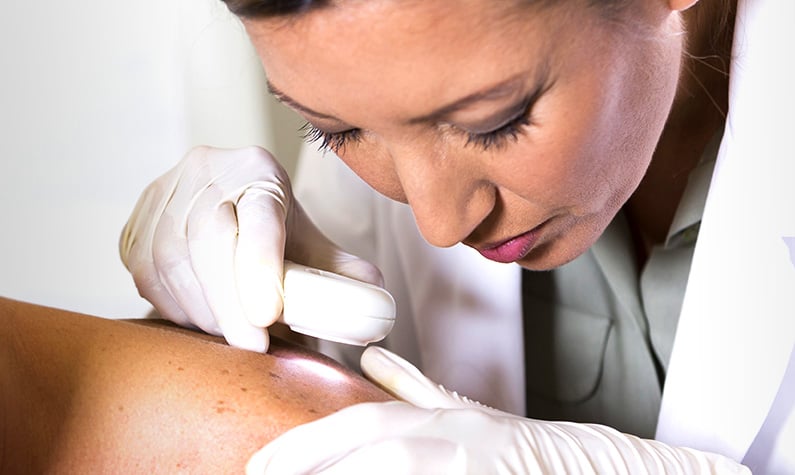 Developed with Derms
Dermatologist Recommended Skincare
CeraVe is the #1 dermatologist recommended skincare brand1. Whether you need products for your sensitive, oily, acne-prone, combination or normal skin, need a soothing moisturizer for your baby, have specific skin concerns, like eczema or psoriasis, or just want a hydrating serum or anti-aging cream, CeraVe can help.
Stay Informed On All Things Skincare
Sign up to receive information about new products, skincare routines, tips, and special offers.*
*By submitting this form, I confirm I am a US resident, 16+, and (1) agree to CeraVe's Terms of Use and to receive marketing and promotional communications from CeraVe and other L'Oréal brands, and (2) have read and acknowledge the CeraVe's Privacy Notice and Notice of Financial Incentives. CeraVe uses personal information it collects and processes to provide you tailored and personalized content, advertisements, offers, and other marketing and promotional communications (including promotional emails) from CeraVe and other L'Oréal brands, including based on your beauty profile, and for other purposes listed in CeraVe's Privacy Policy

Captcha validation failed.
References

1. IQVIA, ProVoice Survey, 12 months ending November 2021