Want to connect with a dermatologist?
CeraVe is designed for healthier skin – and part of that routine is having a good dermatologist on your side. Talk to a professional today and get answers to your most pressing skincare questions.
Connect Virtually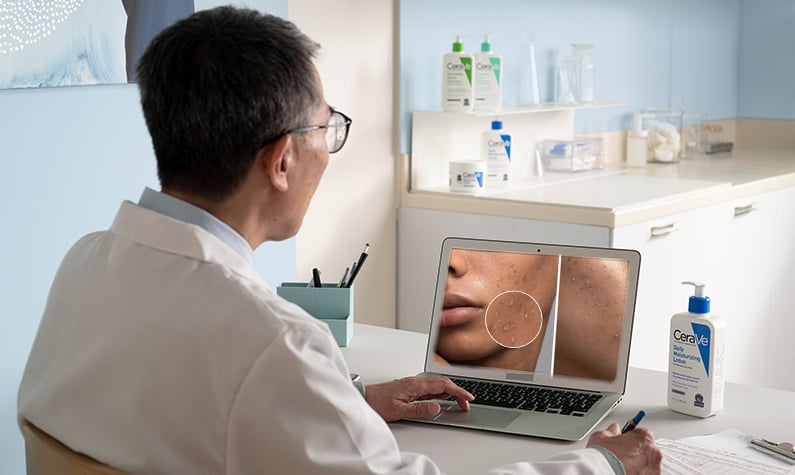 Connect with a board-certified dermatologist about your skincare concerns right from the comfort of your home.
Connect in Person
Make an in-person appointment for the most comprehensive assessment of your skin.